Special Birthday Surprise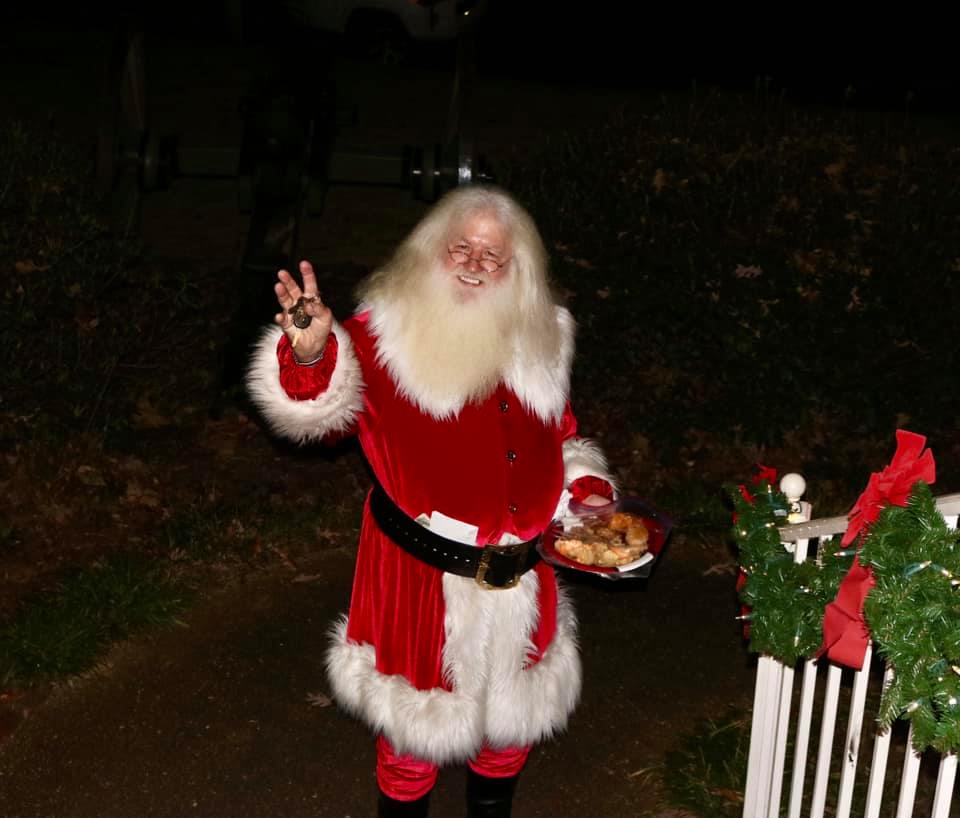 ---
Santa had the special privilege to stop in for a Bunko/birthday party for a special young lady recently.
The party had a "pajama" theme and Santa and the ladies shared lots of laughs, especially during their group photo. There was wonderful food and fellowship and Santa even got a family picture with the birthday gal, her husband, and family. The little tot wasn't so excited to get too close but she did enjoy the party nonetheless.
Check out some of the fun photos below.
Santa quickly jumped on his sleigh and headed back to the North Pole with some goodies for Mrs. Santa and all the elves!